The Right Tea Newsletter
–

Issue #07 - April 2017
Welcome to the latest issue of The Right Tea Newsletter!

Happy Easter!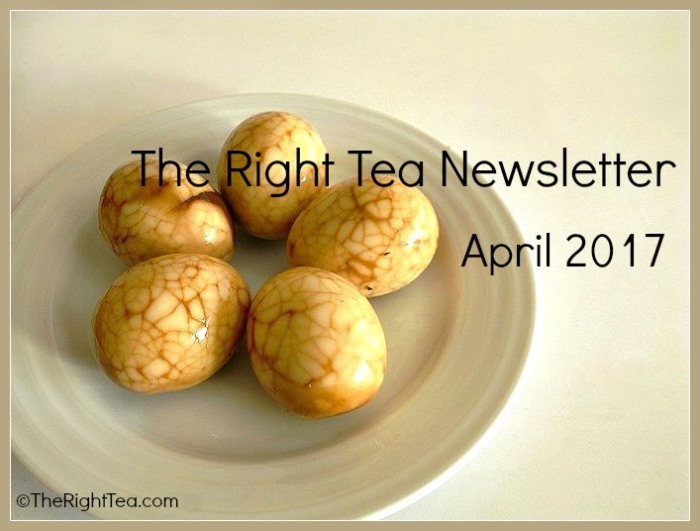 In this issue we take a look at two wonderful new herbal teas: passion flower and lemon balm. These two healing teas should be in every pantry ready to be used when you most need them.
And since Easter is here, come and read about our experiment in trying to cook and color eggs using tea. It was so much fun!
---
NEW! – Passion Flower Tea
Passion flower tea is a calming tea that allows you to rest your mind and nerves with less of the side effects common to most sedative medications.
This herbal tea helps to soothe pain and relax tense muscles, particularly when related with nervous or anxiety disorders.
Learn all about this soothing tea here:
---
Cooking Tea Eggs for Easter!
Happy Easter!
This year we wanted to try something different and so we searched online for a way to use tea to cook and color eggs. This is how we found...
Chinese Marbled Eggs
There are many recipes online with different ingredients and different cooking methods. We decided to try one of the easier ones, so that you could try it at home, too.
Ingredients
6 Eggs

4 cups of water (1L)
1/4 cup of soy sauce (preferably dark)
1 stick of cinnamon
2 whole star anise
3 tablespoons of black tea
Optional:
Salt
Whole cloves (suggested: 2 or 3)
Peppercorns (suggested: 1tsp)
Fennel seed (suggested: 1/4 tsp)
Tangerine dried peel or zest (suggested: 1tsp)
Recipe:
Step 1: Hard-boiling the eggs
Carefully clean the eggs of any possible dirt or dust. To do this you can use a humid towel and gently wipe the eggs.

Note: This recipe is good for 6 eggs, but we only had 5 (I needed one for another recipe).


Place the eggs in a pan and fill it with water so that the eggs are completely covered.


Bring water to a boil and then let the eggs cook on a low heat for about 10 minutes.


Set the eggs aside to cool. You do not want to handle eggs that have been sitting in boiling water.

Note: If you are impatient you may use cold water to cool them down more quickly.
Step 2: Preparing the marinade
In a second pan fill with the 4 cups of water (1liter) and bring it to a boil.


Remove from the heat and add 1/4 cup of soy sauce into the pan.

Note: It is preferable to use dark soy sauce to infuse the eggs with a darker color, but we used half dark soy sauce, half light soy sauce with low salt.


Add the cinnamon stick and star anise pods. We just added the basic spices found in most recipes, but you can add more spices to your liking.


Add 2 to 3 tablespoons of black tea leaves.

Note: We used Darjeeling black tea since this is the one we have the most at home, but you can use Assam, Ceylon or any other black tea. Just know that using Lapsang Souchong will give a smokier flavor to the eggs.


Stir to combine the ingredients and let them steep for about 10 minutes. The kitchen should now start to fill up with the wonderful smell of the soy, tea and spices. It's enough to make your mouth water.
Step 3: Cracking the eggs
As you wait for the marinade to steep, take each of the cooled eggs in your hand and gently tap them with the back of a spoon to crack the shell.


The idea is to break the membrane covering the egg without removing the shell itself.


When there is no shell the egg will get darker and the marbled effect will be lost.

Note: I believe we were a bit to gentle on our eggs, but they ended looking nice all the same. Next time, I think we will try removing all of the shell to see how that works out.
Step 4: Simmering the eggs in the marinade
Strain the marinade in order to remove all the solid bits of spice and tea from it.


Then place the eggs carefully in the pan and put it on the stove over a low heat and let it simmer for about 1 hour.

Note: make sure the eggs are fully covered by the marinade, so choose a pan that is large enough to fit all your eggs, but not so large that the marinade does not cover the eggs. This will ensure an even coloring.


From time to time check on your eggs as the water in the marinade will evaporate. If needed add more water, but just enough to cover eggs up again.
Step 5: Cooling down and waiting (this is the hard part)
Once the hour is up turn off the heat and let the eggs sit in the marinade to cool down.


Of course you can take them out now and peel them, but the color will not be as intense as if you wait.


It will seem like it takes forever for the eggs to cool down by leaving them in the hot marinade, but this way you are letting them infuse in the color and flavor as much as possible.


As we did this at night we left them overnight to cool down. The next morning they were perfectly cool and ready to be peeled.
Step 6: Peeling and eating!
With the eggs cooled down, they are incredibly easy to peel.


The eggshell is dark brown on the outside, but the inside it all white except for the places where it was cracked.


And now take a bite! No more of that boring dry flavor of hardboiled eggs. The cooked yolk is much the same, but the egg white has a wonderful juicy and spicy flavor.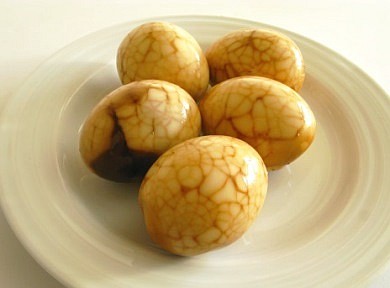 While you may need to make sure that you have enough time for the eggs to properly soak in the flavors, the recipe is incredibly easy to make and can be done as you cook up everything else for your Easter meal.
This was a wonderful way to enjoy boiled eggs and I am sure we will be making this recipe again using other spices (perhaps Chinese five-spice) and other teas.
Take a look at other possible black teas you could use when cooking Chinese marbled eggs!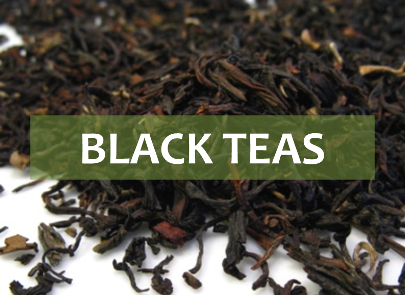 ---
NEW! – Lemon Balm Tea
Lemon Balm tea is a favorite for anyone with a bad stomach ache. This is the tea to drink when you feel sick and you can't imagine that you will ever be able to eat again.
This is an herbal tea that is well-known for its soothing and calming action along with a nice citrusy flavor.
Find out more about a tea that is great to drink whether you are sick or not.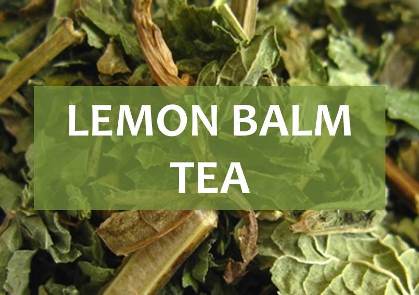 ---
What's Next?
More articles about tea are coming, so keep on the lookout for the next issue of our newsletter. While you wait, look around our website and learn more about tea and its health benefits.
Until then make sure to follow us on Facebook for daily tips and other wonderful tea related items.
Follow us also on Pinterest!
---
Comments / Suggestions
If you have any comments or suggestions regarding this newsletter or anything you would like to see on the website, make sure to contact us using the form you will find here:
---