The Right Tea Newsletter

–
Issue #13 - October 2017
Welcome to the latest issue of The Right Tea Newsletter!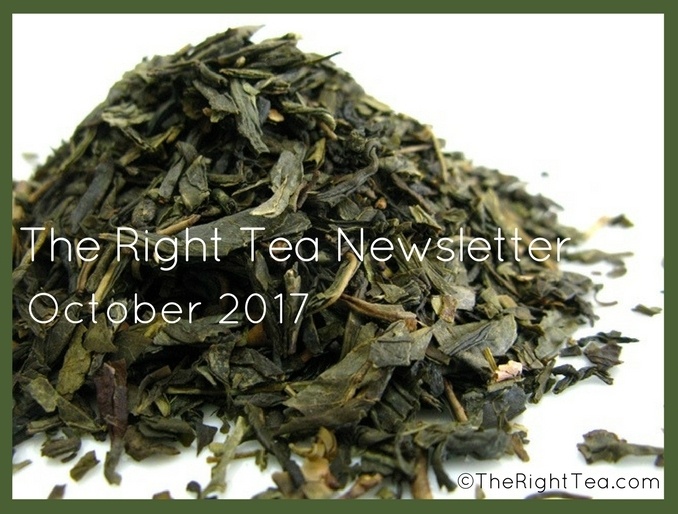 In this issue we are going to look at one of our favorite teas: Fleur de Geisha, a Japanese green tea that is wonderfully scented.
We also introduce you to the newest tea on our website: a tea perfect for the coming cold season. So be prepared and don't let a nasty cold get you down.
---
Tea Review – Fleur de Geisha
Fleur de Geisha is a great Japanese green tea by Palais des Thes. It is essentially a sencha style green tea scented with cherry blossoms.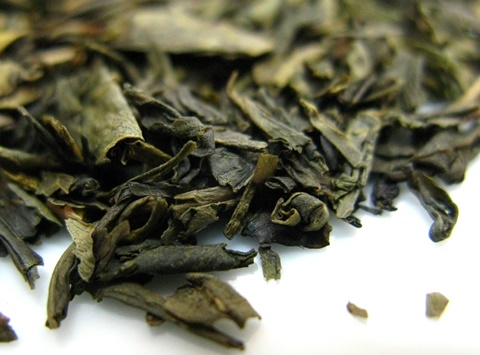 This delicately perfumed tea is inspired by the Japanese Hanami tradition of observing the cherry blossoms (sakura). In Kyoto, Japan, from the last week of March to mid-April, people travel especially to see the cherry trees in full bloom.
Let's take a closer look at this tea.
The Leaf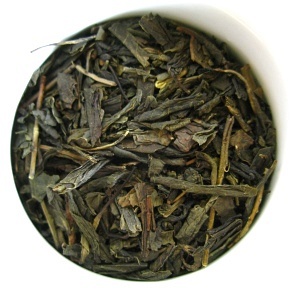 Looking at the dry leaf there are two things that stand out immediately: the beautiful color of the leaf – a grassy green look – and the cherry blossom aroma.
This beautiful tea contains buds and twisted leaves to the point that they seem almost flat, and a few stems and twigs.
Unlike many other scented teas, Fleur de Geisha is not unnecessarily weighed down by decorative flowers: it is all green tea.
Palais des Thes sells their loose leaf teas in resealable pouches, so that it does not get exposed to air or light that could ruin the leaf or weaken the aromas.
The Infused Leaf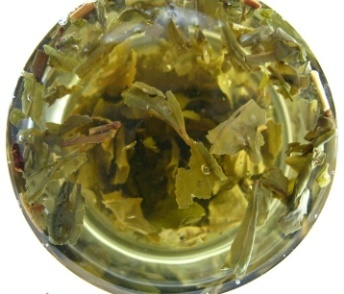 One of the advantages of brewing loose leaf tea as opposed to a tea bag is that there is room for the leaves to properly unfurl, opening up to their true size and release their delicate green tea flavor with the floral notes.
When brewing this particular tea, the leaves open up revealing whole leaves that shows the care that is taken during all the stages of tea processing.
Of course, shaping and twisting the leaves will result in broken leaf bits. It is also easy to spot the presence of a few buds. Choose a glass cup of teapot so that you may study this tea as it brews.
The Liquor
This is a light-colored tea; it displays a clear straw yellow more than the typical neon green of a Japanese sencha. Take a sip and you will instantly feel the refreshing notes of a green tea with cherry blossom perfumes.
The recommended instructions for brewing this tea are: infusing 6g/0.2oz per 30ml of water, brewed for 3 minutes with water at 75ºC/167ºF.
Fleur de Geisha is an aromatic tea that may seem a bit overwhelming for some, but that can easily be balanced by increasing the water for the same amount of tea.
The sign that this is a very good quality tea is that you can reinfuse the same tea leaves more than once before they start losing their flavor. All you need to do is increase steeping time to maintain the strength of your tea.
Conclusion
This is a very good tea for those wanting an introduction to the world of loose leaf green tea and leave behind the bitter taste of mass market green tea bags.
Check this tea out at their store: More about Palais des Thes
Palais des Thes is a French tea company that has been selling teas since 1986. Over the years they have expanded their shops, selling great quality teas around the world.
This is a very good brand (one of my favorites) with a wide range of teas for sale, from regular scented teas that suit the beginner in the world of tea to the high quality more expensive teas for the connoisseur.
If you wish to find out more about sencha tea, read more: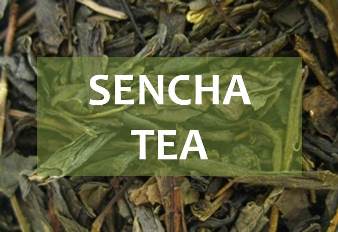 ---
NEW! – Hyssop Tea
Autumn is here and soon temperatures will be dropping and rain will be falling. Unfortunately, this means that soon you may be getting a cold or the flu.
Why not be ready this year? Learn about hyssop tea and how it can decongest your lungs. This herb may provide you with the protection your body needs.
Read more about it here: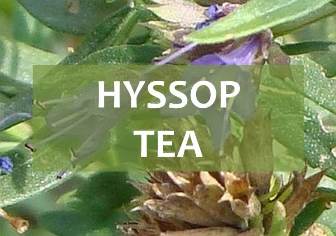 ---
What's Next?
More articles about tea are coming, so keep on the lookout for the next issue of our newsletter. While you wait, look around our website and learn more about tea and its health benefits.
Until then make sure to follow us on Facebook for daily tips and other wonderful tea related items.
Follow us also on Pinterest!
---
Comments / Suggestions
If you have any comments or suggestions regarding this newsletter or anything you would like to see on the website, make sure to contact us using the form you will find here:
---