The Right Tea Newsletter
–

Issue #17 - February 2018
Welcome to the latest issue of The Right Tea Newsletter!
In this issue we will be doing a review of a rare tea, a Vietnamese green tea. We will take a quick look at some information about teas in this country and then brew a cup of tea.
Next we introduce you to our latest addition to our herbal tea collection. You will now be able to learn all about a zesty and soothing herbal infusion.
---
Tea Review: Vietnam Green Tea FOP Bio
A while ago I found a Vietnamese green tea in a local tea shop (Companhia Portugueza do Chá). Vietnamese green teas are usually not so easy to come by so I decided to purchase a pouch of 50g and give it a try.
First, let's take a look at a bit of information about teas from Vietnam.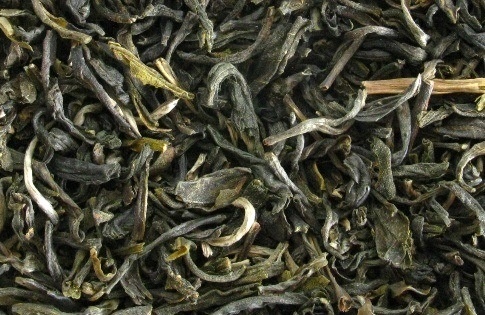 Tea in Vietnam
Green tea (Trà xanh) is considered the most popular tea in Vietnam, there seems to be a clear preference for lighter teas with floral fragrances, which this type of tea fits perfectly into.
Teas have been produced in Vietnam for many centuries. Mostly destined for domestic consumption, green teas produced in Vietnam have only started being exported to non-Asian countries recently.
This confirms that these teas may still be hard to find in the West. So if you can, don't miss out on the opportunity to try a cup or two.
As compared to other teas, Vietnamese green teas tend to have more caffeine than Japanese green teas, but less than Chinese green teas.
Ok, now we're ready to take a look at my particular green tea.
Reviewing the tea
The brewing recommendations were: 75ºC (167ºF) for 2 minutes.
This is a green tea graded as FOP, meaning Flowery Orange Pekoe, meaning that it is a high quality tea with long leaf and few tips.
Interestingly the OP system is mostly applied to black teas, particularly from India or Sri Lanka. It is not so commonly applied to green teas.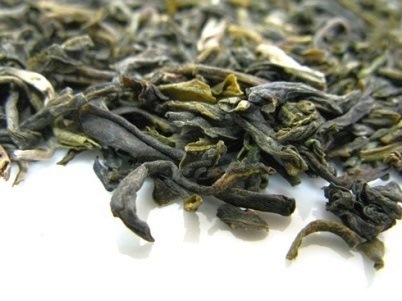 The dry leaf has a lovely twisted shape with various shades of green, from darker tones to lighter ones. As the grading implies, the leaves are long and there are a few leaf tips and downy buds.
The aroma of the dry leaf is sweet and much like seaweed or nori used to make sushi. The sweetness and veggie aromas are perfectly blended.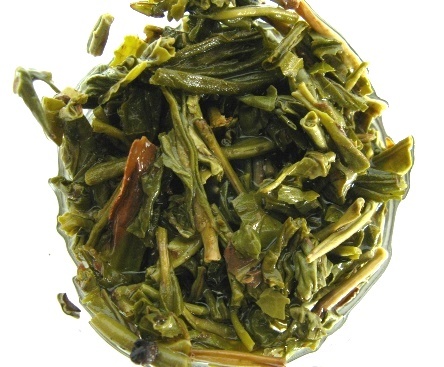 The infused leaves open up and are lighter in color when compared to the dry leaves. The aroma is much less sweeter and much more vegetal.
It becomes easier to see the stems in the tea as they stand out from the beautiful light green of the leaves. There many leaf bits, but on closer look there are also some little buds.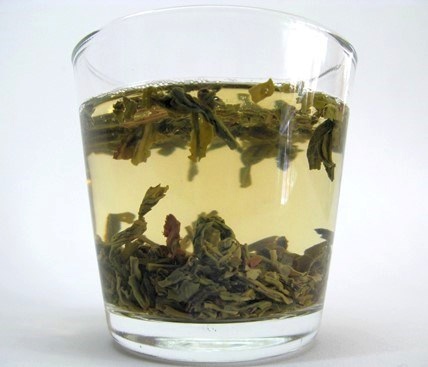 The tea is light in color, a clear pale yellow with slight green tint. The aroma becomes even milder, it is still possible to sense some of seaweed aroma, but it is much weaker.
The flavor is amazing; it is light and fresh with a slight astringency. It resembles Sencha, a Japanese green tea. As the tea is brewed at a low temperature of 75ºC (167ºF) there is no bitterness in the flavor.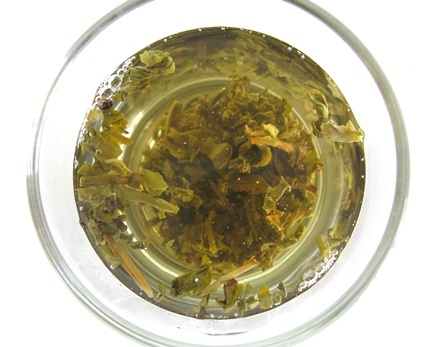 This is a great tea all around. The aroma is wonderful and the taste is very pleasant. This is a tea to go back to many times. I just hope that the shop keeps selling it, even though it is one of its rarer teas.
Have you ever tasted Vietnamese green tea? Did you enjoy it?
Now it's your turn to try a new tea!
---
NEW! – Lemon Verbena Tea
Lemon verbena tea is a favorite for anyone who loves an herbal tea with zesty flavors and aromas. This tea is not only great as an herbal remedy, but it is wonderful to have at night as a dessert tea.
But why would you need to drink this tea? Well, if you have a stomachache due to indigestion or have trouble breathing because of a cold, this tea may not only offer you relief but it is also very comforting.
Find out more benefits that this tea has to offer you: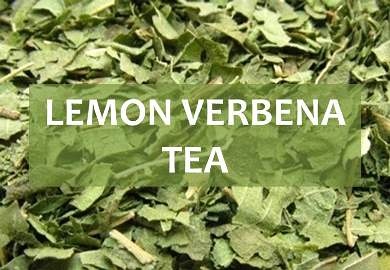 ---
What's Next?
More articles about tea are coming, so keep on the lookout for the next issue of our newsletter. While you wait, look around our website and learn more about tea and its health benefits.
Until then make sure to follow us on Facebook for daily tips and other wonderful tea related items.
Follow us also on Pinterest!
---
Comments / Suggestions
If you have any comments or suggestions regarding this newsletter or anything you would like to see on the website, make sure to contact us using the form you will find here:
---