The Right Tea Newsletter
–

Issue #24 - September 2018
Welcome to the latest issue of The Right Tea Newsletter!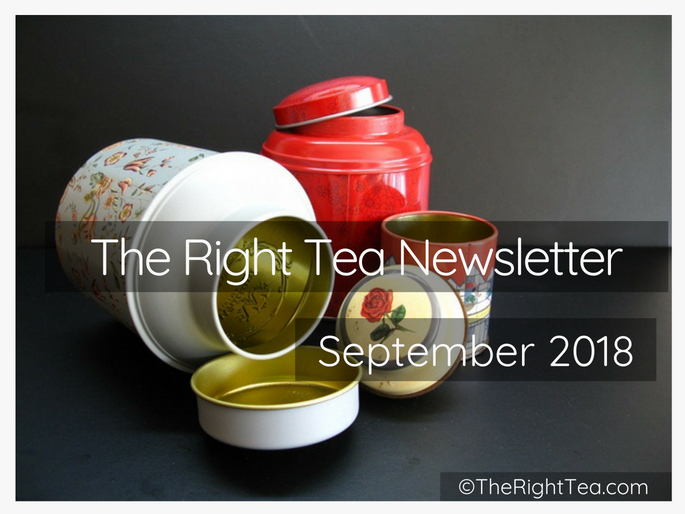 If you purchase your tea in tins, there will come a time when your cabinets are filled with empty tea tins.
It seems like a waste to throw them out and sometimes they are so pretty and decorative that you genuinely feel sorry for not using them anymore.
So in this issue we will look at how you can properly reuse your tea tins.
---
Creative ways to reuse empty tea tins!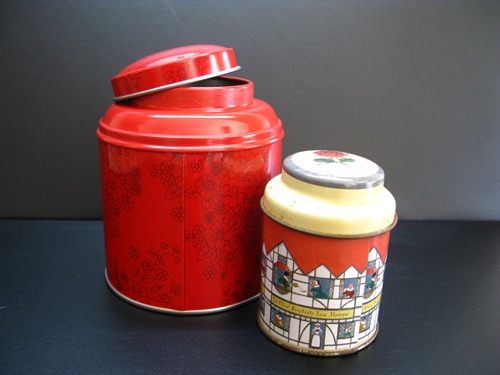 If you like one specific tea or ten you may soon come across the problem of the empty tea tin, or worse, the cabinet full of empty tea tins.
So let's go through ways you can reuse your empty tea tins.
Reusing tea tins for tea
The first and most obvious use for your empty tea tins is to fill them up with tea again.
Here are a few recommendations when refilling your tea tins:
Clean the tin properly. If you wash the tin, make sure to dry it out properly, because any leftover humidity will cause your new tea to spoil.


If the tea was not in a pouch, but directly inside the tin there is bound to be tea dust. With a toothpick and a paper towel clean any nooks and corners that are harder to get at.


Whenever possible refill the tin with the same tea. This avoids contamination between teas particularly ones with strong odors. A lot of brands sell tea pouches for this purpose and these are much cheaper, too.


Remember to update the expiration date on the tin. Use a label on the bottom of the tin and update it every time you refill the tin.
It's important to store your teas properly for them to last longer and keep giving you cup after cup of great tasting tea. So check out more information on tea storage here: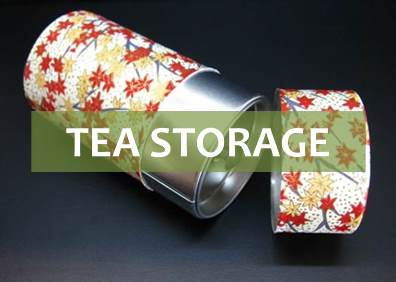 Reusing tins for other purposes
Sometimes it may not be able to reuse a tin for tea:
If the tin has rust, it may impossible to completely remove the rust without risk of contaminating your tea and harming your health.


Your tea tin is too big or too small for the refilling pouches you are currently purchasing.


The tea on the tin is no longer available and the tea name is directly printed on the tin and could be confusing.


You could have too many tea tins now and simply have no need for the empty ones. Yes, this could happen!
Here are some ideas for using your empty tins:
Stationery storage – this is my favorite. A tea tin could add a touch of color to any desk or you can have a tin of pens available in the kitchen to write your shopping list or wherever you may need a pen at a moment's notice.

Tip: if you don't want your tin to get dirty with pencil or pen marks, line the bottom of the tins with a folded paper towel. It also drowns out the sound of the pens banging against the bottom of the tins as you drop them in.





Candleholder – small tea tins can be converted into tea light holders to create a snug or romantic mood. Remember to never leave a lit candle unattended.

Tip: Fill the tin halfway up with a non-flammable material to prop your tea candle up if you don't want it to sit on the bottom.





Plant holder – you can use old tea tins as a pot holder or as a planter itself. Add a vintage touch to your windowsill by placing small plants in empty tea tins. Don't forget to water them!

Tip: Some potters needle a hole in the bottom, you can punch your tin with a nail, but then remember to have a dish under the tin to catch the excess water!
Have fun decorating with tea tins!
---
What's Next?
More articles about tea are coming, so keep on the lookout for the next issue of our newsletter. While you wait, look around our website and learn more about tea and its health benefits.
Until then make sure to follow us on Facebook for daily tips and other wonderful tea related items.
Follow us also on Pinterest!
---
Comments / Suggestions
If you have any comments or suggestions regarding this newsletter or anything you would like to see on the website, make sure to contact us using the form you will find here:
---