The Right Tea Newsletter
–

Issue #36 - May 2021
Welcome to the latest issue of The Right Tea Newsletter!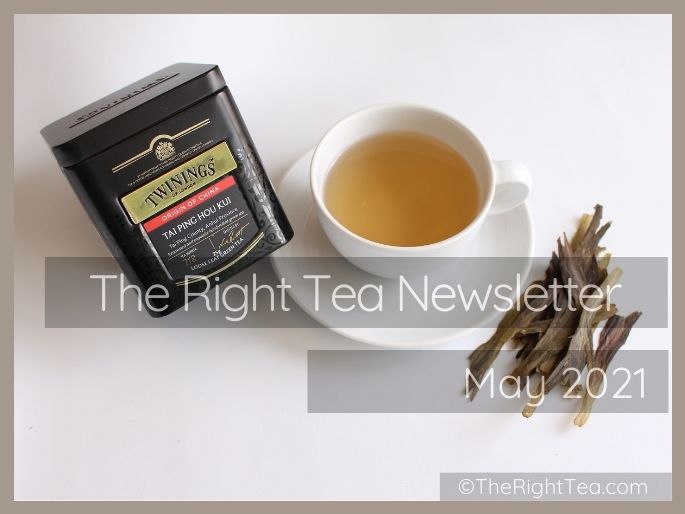 This month we will be looking at Twinings Tai Ping Hou Kui tea, a Chinese green tea from Anhui Province that is unique for the large size of the dry leaves.
Reviewing great teas like this one is a wonderful way to develop our palates and keeping your sensory memory active.
This is a gorgeous tea with a wonderful aroma that is worth exploring.
---
Tea Review: Twinings Tai Ping Hou Kui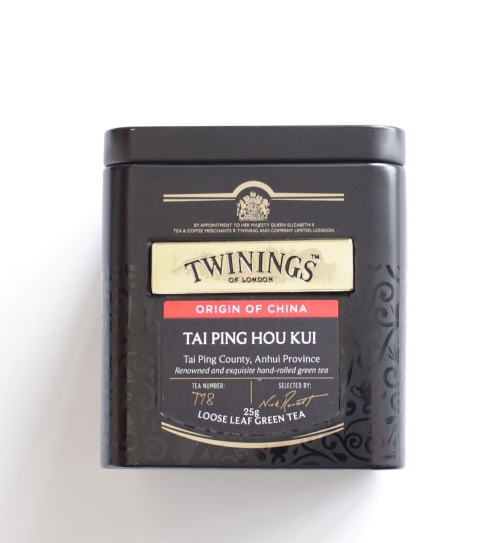 Tai Ping Hou Kui tea is a rare and unique Chinese green tea, known for its large, flat leaves.
We bought this tea on our last trip to London when visiting the Twinings flagship store at no. 216 Strand. The shop itself is worth a visit and it is also a great place to find rarer loose leaf teas.
Tea Profile
Tai Ping Hou Kui tea comes from Tai Ping Country, in the Anhui Province in China. It is a hand-rolled loose leaf green tea. It is considered one of China's "Top Ten Famous Teas".
The name translates to "Peaceful Monkey King" and it grows along mountainous slopes absorbing the aromas of the wild orchids growing in the region.
Dry Leaf
Appearance
When you open the box of this tea, you will be amazed by the look of the Tai Ping Hou Kui. The leaves are large, flat and long, in varying tones from light to darker olive green.
The leaves feel very delicate to the touch, dry and much like flowers that have been pressed inside a thick book, they seem about to break if not handled with care.
Looking closely you can identify in each individual pluck, some composed of the bud and two leaves, some composed of leaves alone or different plucks.
Aroma
The leaves have a mild seaweed and floral aroma with nice clear sweet notes of bell peppers.
Wet/Infused Leaf
Appearance
Once infused in hot water, the color of the leaves seems to become more uniform across the whole of the pluck becoming a middle green color all around.
The leaves become softer and more pliable, but remain rather flat and in a single cup or small infuser basket, the leaves don't open up much and so remain much the same size of the dried leaves. Steeping in a tall glass could give the leaves more space to move.
Aroma
The wet Tai Ping Hou Kui leaves seem less sweet than their dried counterparts, but the seaweed notes have become more pronounced with some spicy notes in the background.
Brewing Instructions
Quantity: Put away measuring spoons and scales. The recommended amount is 4 leaves per person. It couldn't be easier!


Boil water, leave to cool for 5 minutes. At room temperature, this will lead to water at about 80ºC (176ºF).


Allow to steep 1-5 minutes, to preference.


Leaves may be reinfused.


Porcelain cup or bowl, or glass.


No milk.
Tea Liquor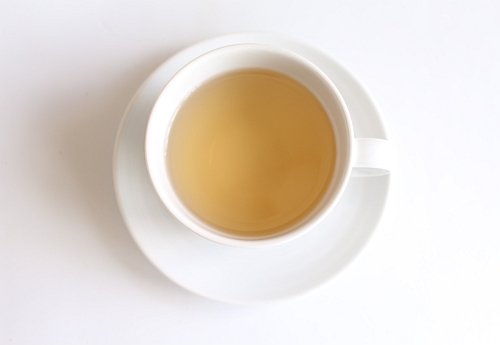 Appearance
When brewed using the recommended temperature (80ºC/176ºF) and the lowest steeping time (1 minute), the resulting tea is a very pale yellow-amber colored tea.
If you increase steeping time, water temperature or even the number of leaves, the tea will turn an intense amber to red color.
Aroma
The brewed tea has a very mild aroma, with sweet and seaweed notes. Again, if you increase steeping time and amount of leaves, the aromas tend to become more intensely seaweedy and less sweet.
Taste
Tai Ping Hou Kui has a very mild and delicate flavor. Sweet, with notes of cooked vegetables and seaweed. And as the tea cools down, floral notes become more pronounced.
It is not astringent when hot, but becomes slightly astringent as it cools down. It is a refreshing tea that brings no dryness to the mouth.
There is not lasting aftertaste in the mouth, just very faint seaweed notes that keep you going for another cup of this wonderful tea.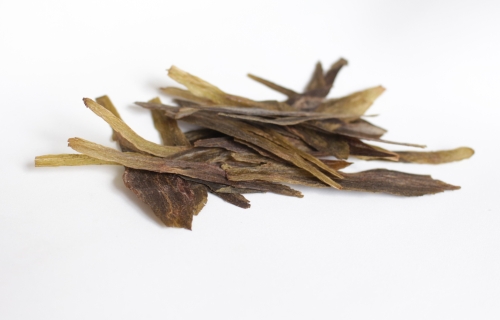 Final Considerations
Looking over the brewing instructions again and comparing to the brewed tea, some considerations are in order:
Tai Ping Hou Kui is a tea that is very pleasant either hot or cold. Increasing either the steeping time or the number of leaves per cup will make a stronger tea bringing out the seaweed roasted notes and hiding a bit of the sweetness.


The tea does hold up to the claim that you can reinfuse the leaves several more times. For this, of course, it is recommended that the first infusions should be made with shorter steeping times and water that isn't boiling.


There is absolutely no need to add sugar, lemon or milk to this tea. It is sweet on its own and other flavors could easily overwhelm the delicate nature of this tea and hide the layers of notes and aromas that you discover with each sip.
If you like fine green teas, this is the tea for you. As it is so rare, when you have the chance to taste it, make sure to do so.
Reviewing great teas like this one is certainly a pleasure, but as they are harder to come across, make sure to exercise your tea tasting muscles (observation and descriptive skills and sensorial memory) as often as possible with the teas that you already have.
Stay on the lookout for rare and wonderful teas!
---
What's Next?
More articles about tea are coming, so keep on the lookout for the next issue of our newsletter. While you wait, look around our website and learn more about tea and its health benefits.
Until then make sure to follow us on Facebook for daily tips and other wonderful tea related items.
Follow us also on Pinterest!
---
Comments / Suggestions
If you have any comments or suggestions regarding this newsletter or anything you would like to see on the website, make sure to contact us using the form you will find here:
---