Long Island Ice Tea Recipe

Prepare a cocktail with this Long Island Ice Tea Recipe and give your day the perfect ending.
Is this a tea blend or a cocktail? Find the answer here!
Learn how to make Long Island Ice Teas in your own home or feel confortable ordering one the next time you go to a bar. Serve them next time you throw a party and delight your friends with your bartender expertise.
How hard is it to make a Long Island Ice Tea?
Well, not much really. You you will find that there are several variations of the recipe for this cold drink, but Long Island Ice Tea ingredients tend to be more or less the same.
Before taking the ice cubes out of the freezer, let s first understand where this famous drink came from and how did it get into your glass.
Origin of the Long Island Ice Tea Recipe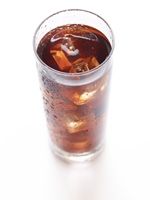 The origin of this drink is still a bit uncertain.
Some say it was invented in the 1920s, during the Prohibition era, which is quite possible and understandable, if you think about it.
At that time alcohol consumption was illegal, therefore, it was common to disguise cocktails as non-alcoholics drinks.
What better way to do it, than to create a cocktail that not only looked like iced tea but also tasted like it?
And it is known that people used to drink alcoholic drinks in teacups pretending to drink a plain cup of tea. Ingenious, weren t they?
Another somewhat less romantic version of the tale is that the Long Island Ice Tea Recipe was invented in 1972 by a bartender named Robert Butt at Oak Beach Inn, in the Hamptons.
Well, controversies apart, this drink still is quite popular today, many people love it and you can enjoy it in bars around the world.
Doesn t it seem like a great idea to learn how to prepare it and then invite some friends over to enjoy it with you?
Let the fun begin!
Long Island Ice Tea Ingredients
Get a pen and paper because there are several different drinks that go into this cocktail.
2 cups of ice
ounce of vodka (15ml)
ounce of gin (15ml)
ounce of light rum (15ml)
ounce of silver tequila (15ml)
ounce of Triple Sec or Cointreau (15ml)
2 ounces of sweet and sour mix (60ml)
Splash of cola
Juice from 1 lemon
Lemon wedge (for decoration)
Tall glass
Cocktail shaker
And here s how to make Long Island Ice Tea: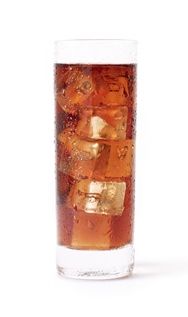 Step 1
Start by filling your cocktail shaker with ice. Two cups may be enough but you may add more if you wish. After a couple of tries you will figure out exactly how much suits you.
Step 2
Let s start adding the spirits. Pour the gin into your shaker.
Step 3
Now, do the same with the vodka. Add it to your shaker and see how it all blends well.
The Long Island Ice Tea is becoming so vibrant and refreshing you just want to drink it right away, but wait. There is still more to add to it.
Step 4
Pour the light rum next. Make sure to use premium liquors when possible. This will affect the overall taste of your drink.
Most people use Captain Morgan s spiced rum, but if you prefer a sweeter taste, try Malibu Rum instead or just add simple syrup. It will make your beverage sweeter and have a more tropical twist to it.
Step 5
Now add your tequila and then the Triple Sec. Your beverage is now colorful, sweet and strong!
You are almost done! Just a couple more steps and your Long Island Ice Tea will be ready to drink.
Step 6
Last but not least, add the sweet and sour mix and a splash of cola. If you want, you can pour more cola into the shaker. It will dilute the alcohol content, so if you prefer a lighter drink, choose more cola and less alcohol.
It s up to you! It is the cola that gives that iced tea color to your cocktail. This is how people used to pretend they are just drinking a completely harmless cup of tea.
Step 7
To add the final touches to your drink, pour your Long Island Ice Tea into a tall glass and squeeze one lemon into it. Decorate your drink by putting a lemon wedge on it.
There! You have the perfect cocktail to enjoy during the summer months when you need a sip of a fresh, sweet drink.
It is called Long Island Ice TEA, but where is the Tea?
To tell you the truth, most Long Island Ice Tea recipes do not involve tea, but some do. So when preparing the recipe shown above, add some iced tea in the end, instead of or along with the cola, to give it a more refreshing and milder alcoholic taste.
Now nothing is holding you back from giving the perfect party.
Go ahead, you can create your own tea party menus and prepare not only your Long Island Ice Tea recipe, but come up with other tea party ideas.
Pretend you are back in the time of the Prohibition and serve your cocktails in old fashioned cups and glasses.
Remember that Long Island Ice Tea is an alcoholic cocktail, so drink in moderation.
It may also be wise to have some other drinks available for your friends. Another summer cocktail may just be the answer. Pop over to Instant Russian Tea Recipe to learn how to make this tasty beverage.
And why not continue east on your journey and serve another great summer drink? Try the exotic and amazing flavor of Thai Iced Tea.
Enjoy all these and many more wonderful tea drinks and have a wonderful time learning how to blend and mix sweet and spicy cocktails.
Return from Long Island Ice Tea Recipe to Tea Recipes

Return to The Right Tea Homepage

"Tea is naught but this: First you heat the water, then you make the tea, then you drink it properly. That is all you need to know." - Rikyû, 16th century Tea Master

Do you have a question? Then feel free to Contact Us!
And don't forget to follow us on Facebook to receive updates, photos and interesting tips and news! Follow us also on Pinterest!