The Right Tea Newsletter

–
Issue #19 - April 2018
Welcome to the latest issue of The Right Tea Newsletter!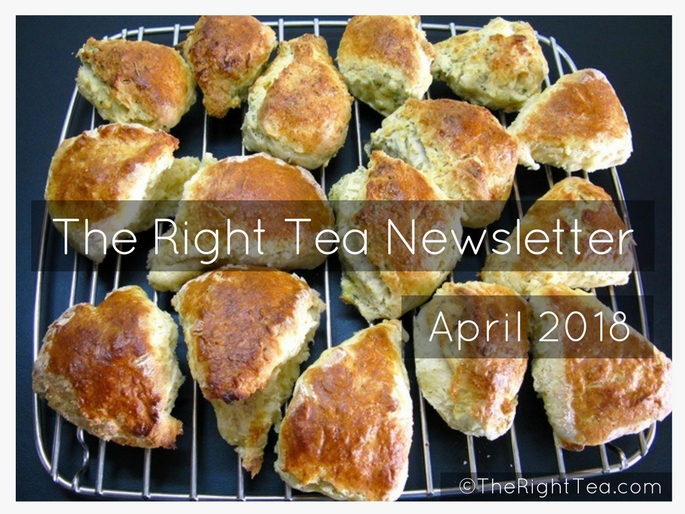 Back in January'18 we suggested that a way to deal with the typical "Learn to cook" resolution was to find a specific recipe you wanted to learn and go for it. As an example, we promised to learn to make scones and share the recipe with you!
So in this month's issue we welcome you to join us on our own scone cooking adventure.
We will also introduce you to an herbal tea that is known for its abilities to deal with infections and inflammation both internal and external.
---
An Adventure in Scone-Making
For the longest time we have wanted to learn to make our own scones to enjoy with our tea. So we decided to do a bit of research and find out a bit more about this traditional bake.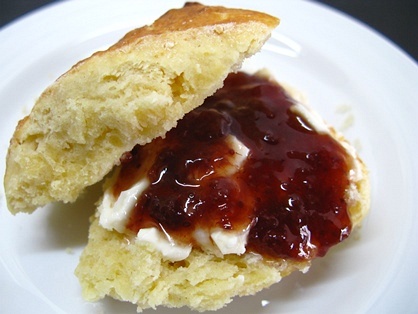 Here are just a few things we found out:
Scones have been around for centuries, at least since the 16th century.


Scones are so important in the Afternoon tea ceremony that there is a tier just for scones in the tiered stand. While you can choose any sweets and savories for the other tiers, there must be a tier with scones!


There is even a whole debate on how to serve them: do you put on the jam first or the cream?
However, the most promising thing that we found out was that if even my least cooking-savvy friend could whip up a batch of nice looking scones during her lunch break, then they couldn't be that hard to make.
All we had to do was find a basic scone recipe and start from there.
The Basic Scone Recipe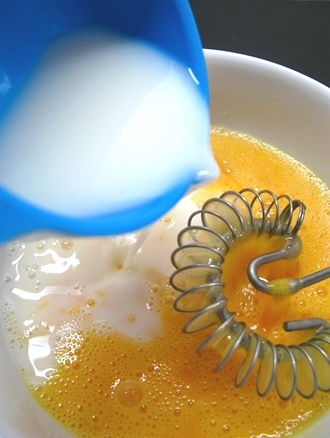 Making scones requires just a few ingredients and they can be quite easy to make. And once you get the handle of it, in less than an hour you could be drinking your tea and eating your scones:
Preparation Time: 30 minutes (approx.)
Baking Time: 12-15 minutes
Basic ingredients:
Dry ingredients: Flour (self-raising), butter, baking powder, sugar (optional), salt


Wet ingredients: eggs, milk,
Utensils you need:
Measuring cups and/or a scale, 2 bowls, baking sheet, a kitchen knife, rolling pin (optional), round cutter (optional)
How to make scones:
Brief and simplified description of the recipe:
Mix the dry ingredients together to form a crumble; then add the beaten eggs and milk and mix to form soft dough.



Flatten the dough with your hands and cut out the scones. Place them on a baking sheet, brush with the egg wash and place in oven to bake.


Allow the scones to cool (if you can resist them, because we couldn't) and eat.
For the full and detailed step-by-step recipe, go to the page: here.
Adding a Bit of Flavor
Now that we had made regular scones, we wanted to add a bit of variety to them.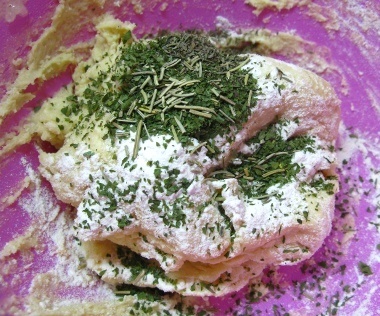 We mostly experienced with savory scones, by adding herbs and other dried ingredients into the mix:
Rosemary and parsley: herbs like these add not only flavor but also a wonderful aroma to your scones.


Sun-dried tomatoes: these really add a lot of flavor to your scones, but you have to be careful as they tend to blacken too quickly in the oven.


Cheese: choose a cheese that does not contain too much liquid or it can alter the balance of dry to wet ingredients in the recipe.

Tip: don't add too many at first, as they tend to be strong and the flavor is enhanced by the heat while cooking. You will have to find the perfect balance for you.
How to enjoy them
Of course you can go for the traditional cream and jam, or the jam and cream if you like, but there are so many other options. And somehow, adding jam to savory scones just doesn't seem right, so here are a few ideas:
Plain butter – simple and easy, just get the knife and spread. This is also good for sweet or plain scones.


Cream cheese – if you have added some aromatic herbs to your scones this could be the perfect way to go. And it is quick and easy to serve.


Yoghurt sauce – Get plain yoghurt (make sure it is unsweetened), add chopped chives and a bit of olive oil. Mix and place in a bowl. You can even put it in the refrigerator so that it is cool when served.


Use your imagination!
For sweet scones, you can choose any jam you like and cream as well. If you have a sweet tooth, you can always try a bit of chocolate and hazelnut spread.
Click on the image below to go to our scone recipe page to find out more information about these delicious treats and how to make them: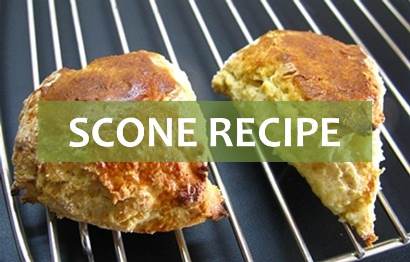 Drink your tea and enjoy your scones!
---
NEW! – Yarrow Tea
Yarrow tea is wonderful herb for anyone who is prone to accidents. It is used to stop bleeding for minor cuts and it cleans out wounds.
Its bitter components make this a good tea to drink when you are suffering from indigestion or nasty stomach flu.
This is an herbal tea that has been used since ancient times and you can find out why here: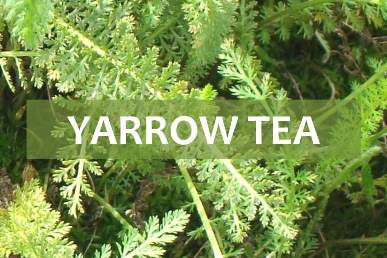 ---
What's Next?
More articles about tea are coming, so keep on the lookout for the next issue of our newsletter. While you wait, look around our website and learn more about tea and its health benefits.
Until then make sure to follow us on Facebook for daily tips and other wonderful tea related items.
Follow us also on Pinterest!
---
Comments / Suggestions
If you have any comments or suggestions regarding this newsletter or anything you would like to see on the website, make sure to contact us using the form you will find here:
---