Nilgiri Tea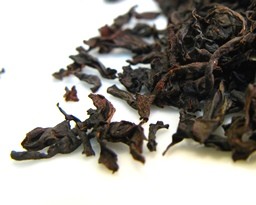 Knock, knock! Looking for a different cup of black tea?
Nilgiri Tea is peeping inside your door, ready to offer you a more exciting and healthier life.
Ready for a change?
Intensely aromatic, brisk and robust, this medicinal tea will take you on an unforgettable trip to India, where you will taste, inhale and enjoy its amazing health benefits.
Come on and let's discover the world of Nilgiri Indian tea together.
Nilgiri Black Tea and History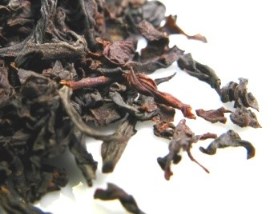 While you hold your favorite mug and take a sip of Nilgiri, we will tell you what makes this beverage one of the most distinctive tasting and fragrant teas.
This tea is produced in the Nilgiri region, in southern India, also known as the Blue Mountains.
It enjoys the benefits of being grown in high altitudes above sea level and the perfect combination of heat, humidity and rain.
But how did Nilgiri tea reach the world?
Europeans first caught a glimpse of the Blue Mountains in 1602 with the arrival of a Portuguese priest in the region.

However, it was only two hundred years later that this magic region received its deserved attention by the British and this was mainly due to its similarities with the European climate.
The tropical weather helped transform this mountainous location into a summer resort in the 19th century, which later opened its doors to the first tea plantations.
Nilgiri Tea Production
Unlike other Indian teas, Nilgiri tea leaves are plucked throughout the entire year, being the best crop the one that takes place between December and March.
The tea leaves are mostly from the camellia assamica variety, but it is also common to use leaves from the Chinese camellia sinensis, especially when this tea is used to make Chai tea.
This tea can be made by using either the orthodox method, which simply involves the rolling of the Nilgiri leaves or the CTC method (crush, tear and curl) created in 1930's.
When using this latter technique, the leaves are rolled onto jagged rollers, where they are crushed, torn and curled until they are ready for the final drying and brewing.
Nowadays, more than 80% of the Nilgiri Indian tea is produced this way, especially when it is destined for filling tea bags or for being used in blends due to its briskness and peculiar fragrance.
Grading Nilgiri tea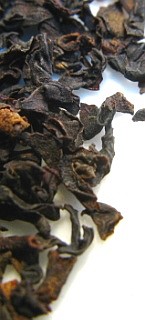 It is natural that you should wish to drink and relax only to a high quality cup of tea.
However, some teas may be very expensive, so you must keep your options open and still have a wonderful experience.
Nilgiri teas are classified into three categories according to the sorting method:
Orange Pekoe – only full leaves are used, sorted by hand, making this the highest grade and also the most expensive.


Broken Orange Pekoe - in this case, producers use semi-full leaves which unlike the previous grade, are sorted by machines. It is still a high quality tea, but less expensive.


CTC teas – these teas are made using the crush, tear and curl method and are the most common teas among the Nilgiri Indian tea production.
Now that you know the history behind your cup of tea, there are more interesting facts about tea you should be introduced to, so let's begin by greeting the benefits of Nilgiri tea.
Nilgiri Tea Health Benefits
Learn How to Lose Body Fat
Have you ever looked yourself in the mirror and thought you really needed to change? You may be tired of trying so many different diets that just don't work, but don't despair. You can lose weight without starving and stay healthy!


The caffeine levels in a daily cup of this tea may give you the boost of energy you need to exercise and at the same time make your metabolism work better and faster at dissolving unwanted and unhealthy fat.
Protect Your Heart
Take a second to listen to your heart. Breathe deep and listen... what does it tell you? Is your LDL cholesterol level high? How's your blood pressure? Not good? Well, then you need to protect your heart and keep it healthy!


Being a black tea variety, Nilgiri Indian tea is very rich in flavonoids, which helps improve blood flow, lower blood pressure and blood sugar levels.


Exercising, healthy eating habits and drinking tea not only help you lose weight, but also reduce the risk of cardiovascular diseases.
Gastrointestinal Aid
We all love sitting down at a table and enjoying our meals, don't we? However, sometimes it just seems impossible. You feel uncomfortable after eating, experience stomach cramps or even heartburn.


So what can you do? Drink tea. Keep Nilgiri in your pantry and drink it at meals or after eating. It will help your digestion, decrease gastric acids and also treat diarrhea and constipation. Don't be afraid to eat! Nilgiri tea will help you feel better again.
Coffee Alternative
...and the alarm clock goes off! Time to wake up again a start your day. Sometimes you feel so sleepy and exhausted that getting up is the last thing you want to do.


Want a healthier alternative to coffee? Just have a cup of black tea. Caffeine in tea is much healthier and it is progressively released into your metabolism, allowing you to feel energetic and alert throughout the day.


If you are planning to work or study till late, have a cup of Nilgiri tea by your side to enhance your concentration and cognition and improve your memory.
Fight Cold Symptoms
Atchim! Oh no! Your nose is runny, your head is hurting and you have a fever. Does this sound familiar? Wouldn't you love to stop all these symptoms before they worsen and ruin your whole week? We can help you with that.


Have a cup of Nilgiri tea daily, especially if you feel those horrible cold symptoms coming. This tea is rich in antioxidants which will fight viruses and bacteria, clear your respiratory tract and improve airflow to the lungs.


If you wish you may add a teaspoon of honey, so as you can also take advantage of the health benefits of honey and offer your tea a sweeter taste.
Ready for your first sip of this Indian black tea?
or purchase your tea from amazon.co.uk
Nilgiri Tea Side Effects
Nilgiri tea will indeed bring you many health benefits and help you embrace a healthier life, but being a black tea there are some side effects you must be aware of.
Black tea is a wonderful coffee substitute due to its caffeine content. However, if you overdo it you may experience serious consequences, especially if you are intolerant to caffeine.

You may suffer from anxiety, skin rashes, insomnia, irritability, headaches or dizziness.


If you are pregnant or breastfeeding, you should be careful and reduce your caffeine intake as it may cause abortions and birth defects.
So as long as you drink moderate amounts of black tea, you should be perfectly safe. If any of the mentioned symptoms occur, just reduce the number of cups you drink per day or stop altogether.
Drinking Nilgiri Tea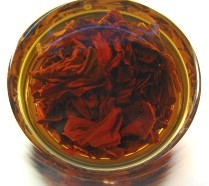 Ready to prepare your cup of tea?
It's time to head to the kitchen and have a little fun while taking part in this magical moment.
Let's learn how to brew Nilgiri tea and make it a part of your life!
Start by bringing your water to a boil.

Keep in mind it's important to use spring water to avoid any impurities that might alter the flavor of your tea.


Take out a pot with enough space to allow the leaves to slowly unfold and delight you with its amazing fragrance.


Place inside the pot one teaspoon of Nilgiri leaves per cup of water.


Then pour hot water into the pot and let it steep for 3-6 minute. Remove and strain your tea. It's ready to be drunk!


If you are planning to make ice tea, just add more tea and after steeping put it in the refrigerator. The additional tea will be diluted when you place ice in the pitcher to keep your drink cool.
Buy Your Nilgiri Tea Today!
Click on the image or on the link below to purchase from
Whittard of Chelsea
your
Nilgiri black tea
.
You have to try this Indian black tea. It has a delicate and refreshing flavor that is perfectly suited for an afternoon tea.
Buy here:
Nilgiri Kala Moti Loose Tea
Click on the image or on the link below to purchase from
Starwest Botanicals
your
Nilgiri Organic Tea
.
Try this wonderful organic black tea from India, a Flowering Orange Pekoe grade tea, and make yourself a high quality cup of tea.
Buy here:
Nilgiri FOP Tea Organic
As mentioned above, Nilgiri is used to prepare Chai tea. Would like to take the next step and learn how to prepare a lovely cup of chai to drink in the leisure of your home? Then read more here:
Not sure what Chai tea is? No problem, here's a bit more information about this Indian blend.
- Chai Tea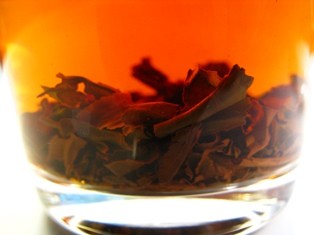 Discover a new world, live a healthier life and introduce your friends and family to this tea!
Return from Nilgiri Tea to Types of Tea

Return to The Right Tea Homepage

"In the Taste of a single cup of tea you will eventually discover the truth of all the ten thousand forms in the universe."
- Attributed to Kyongbong Sunim, Ch'an (Zen) Master

Do you have a question? Then feel free to Contact Us!
And don't forget to follow us on Facebook or Google+ to receive updates, photos and interesting tips and news! Follow us also on Pinterest!